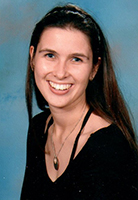 My name is Mariefloor Plekkenpol and I am a certified Clinical/Developmental Psychologist. During my career as a psychologist, I worked as a freelance psychologist for expatriate families in the Netherlands and abroad at my own private practice. I also worked as an Educational Psychologist and a Special Needs Coordinator at different international schools in the Netherlands. At these schools I conducted full psycho-educational assessments of children and adolescents who came from different cultural backgrounds. I have also been setting up specialized training programs for children with dyslexia, autism and ADHD. I was actively involved in setting up policies to support students with different learning needs in school.
I have worked with international students with ADHD/ADD, Autism, Dyslexia, Dyscalculia, Dyspraxia, Non-Verbal Learning Disorder, Giftedness etc. In addition, I have given practical strategies to teachers and developed specific individual education plans to support these students at school.
As a child I have been raised bilingually, speaking both Dutch and English fluently. The unique experience of living in another country (United-States) and attending international schools has increased my awareness of cultural differences. I obtained a Bachelors degree (Honors) in Social Sciences with a main focus on Psychology of University College in Utrecht. Afterwards I completed a Masters degree in Clinical/Developmental Psychology at the University of Amsterdam.
Services Overview
Practical Info
Subsribe to my mailing list